about training hidden potential
Training Hidden Potential wants to do just that – bring out the best in you to live a healthier life through functional fitness. It's hard to keep up when you rely on workout trends to stay motivated, which may not be giving you the results you want. Overwhelming is an understatement, so let's make it easy. What hidden potential can we bring to the surface?
Brad's true fitness journey began when he got an assessment by a highly respected sports trainer. As a life-long athlete and self-taught workout addict, he thought it would be a walk in the park. Exercise was already a daily routine: his day job required heavy lifting, and he was in the gym whenever he could to help with that labor-intensive job. However, a string of injuries—two shoulder surgeries, a herniated disc, and sciatica—led to him seeking a professional opinion.
The results surprised him.
It turns out that he was actually neglecting smaller, functional muscles and spending too much time working on his "mirror muscles." Plus, he lacked knowledge on form, so he wasn't getting the most out of his workouts. It all led to muscle imbalances.
This was Brad's first step to finding his hidden potential. He got a personal trainer, started feeling the change through functional fitness, and wanted to help others in the same way. He realized how common his story was, but others didn't know where to start.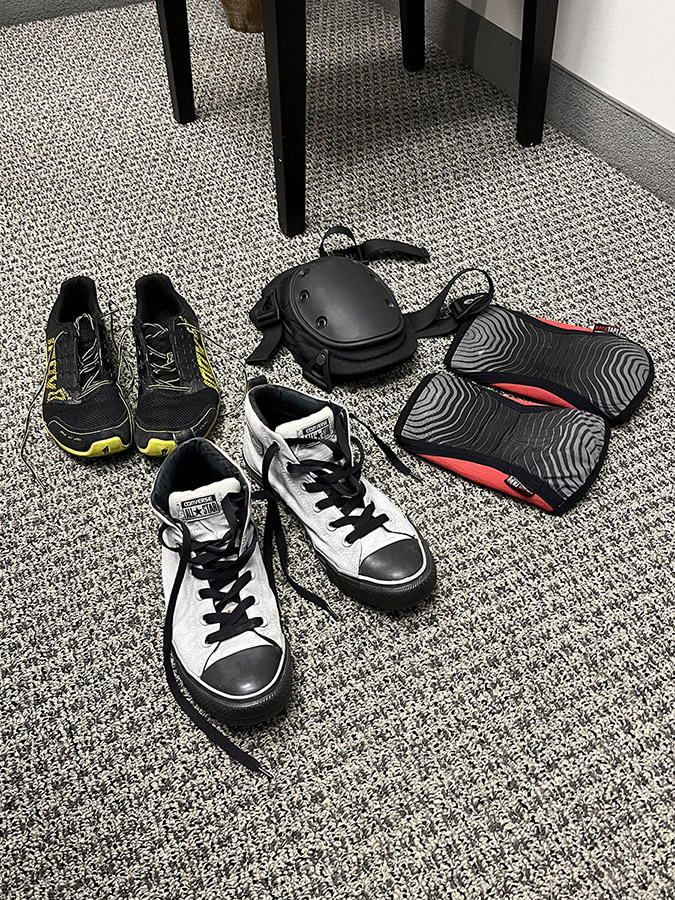 "After I started experiencing injuries, it was at this point I had to start asking the hard questions. Was it only the nature of the job? Did I play any role?
The sad reality: it was a combination of both. Having to admit I was a contributing factor was a bitter pill to swallow. When you're a self-taught workout addict, you don't know what you don't know.
This is how Training Hidden Potential was created. I wanted to build a company that included all the key components of an effective training regimen: dynamic warmups, activation, mobility, the main workout, and finally the rehab and cooldown. It is my hope that I can help prevent others from sustaining injuries and making the same mistakes I made."
– Brad Laska, Owner
Let's get you on the path to success. Together, we'll help you reach your hidden potential!
Mission Statement:
Provide strategic customized programs to fitness enthusiasts with the goal of generating optimal results.
Are you ready to change your life?